Metallographic Weld Analysis
---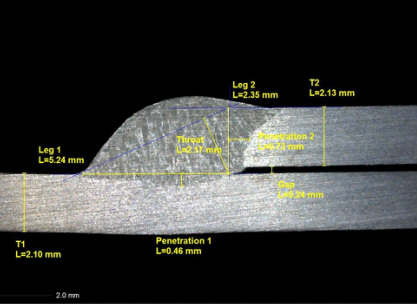 Class 1 Welding Services specializes in metallographic weld analysis and digital weld cross section measurements. Using digital microscopy and advanced measurement software we can help you validate critical weld dimensions and conformance with code and print requirements. Often referred to as Cut & Etch, metallographic weld analysis is an extremely useful tool in validating welding procedures, electrical parameters, techniques, and torch angles to optimize your welding process. Class 1 Welding Services provides detailed weld analysis measurement reports that document all critical features and evaluate weld acceptance to the specified welding code. We are capable of performing small batch analysis through examining entire large welded assemblies, welder qualification testing, and supporting weld quality improvement programs.
Contact Class 1 Welding Services today
to request a quote on our weld analysis programs.
---